WELCOME TO GOLF TRADERS ONLINE OUTLET STORE!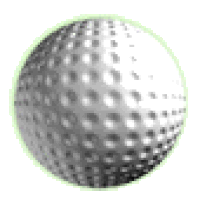 SWEET SPOT TRADE-IN GUIDE
Quite simply: We Pay More!
Our tiered pricing program ensures you receive the fairest and highest value possible for your liquidation items. Our premiums allow you to grow your business sales and profits while providing a valuable service to your members through our trade-in program.
How it Works:
After your initial communication, we make all the arrangements to pick up your product. Just place the label you receive on the box and the pickup will be scheduled for the next day.
There is no need for paperwork or submission we communicate directly with you!
​
Reliable and fast payment.
​
We take care of all shipping logistics and costs.
​
Our program and communication with you is Simple, Fast, and Reliable.
​
We truly regard our suppliers as a partner in business. Our goal is to continue improving our services and paid values to strengthen your business through efficient and profitable liquidation.
​
The Sweet Spot wants to buy your clubs! We will usually buy anything that is brand name and not too old. Too old could be anything from 5-10 years old depending on model and condition.
​
No deal is too big or too small! We consolidate inventory for golf courses all over Canada. We offer the best prices for anyone looking to liquidate inventory.
​
We don't just buy clubs. We buy other things like aftermarket shafts, rangefinders, new golf balls and golf bags. So feel free to contact us for more information.